The game voted as adventure game of the year (pixel magazine 1981),the game that made warrior of might look like a real game (knitting today) is a roller coaster of emotions...set in a faraway land, the game features stunning 2d graphics and the AGS demo control system (GUI).
The story is one that's told many times from the beginning of time: a man thought to be another man by god, is given a ludicrous mission and has to travel many miles from home to complete it...will he make it? I don't think so...but download it and see for yourself...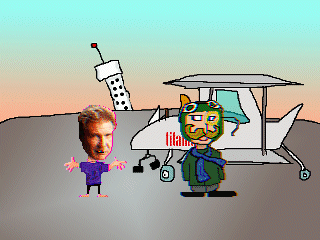 Robert Redford saves the day part I screenshot
Featuring many animations and crocodiles and items that are given randomly throughout the game, Robert Redford 2 is (what else?) a roller coaster of emotions.
It guarantees more than 2 minutes of fun adventuring, immense puzzle-solving, mind-twisting dark alley searches and at the same time it manages to serve an educational purpose with it's inventorial items...suitable for the whole family , except your grandfather who is an old fart.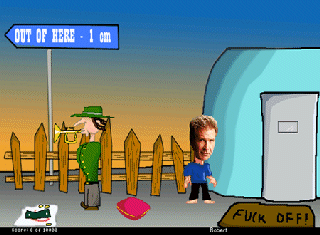 Robert Redford saves the day part II screenshot